Power of Fitness - A Different Perspective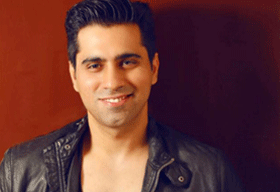 Based in Saudi Arabia, Dayim Holdings operates and manages various companies in sectors with high market growth potential using a combination of joint venturing, investment and strategic partnership.
'47 years old head of Equities in Bank of America Merrill Lynch India, died of a sudden heart attack. Couple of weeks before that,COO of Britannica Vineet Whig jumped off to his death from a building in Gurgaon'. Thousands of business executives and professionals are suffering through out the world because of lifestyle issues. And these are not one-off happenings, and at the heart of all these incidents is ignorance of physical and mental fitness.
There are two sides of a corporate career. A glitzy side, which revolves around fancy deals, international travel, rewards and accolades, attractive pay cheques. Other being marked by stress, peer competition, long working hours, fight for survival, bad food habits and the list goes on. People don't realize the real cost of ignoring the health and fitness, until it's too late. Its, high time that the corporate professionals realize the enormous health, mental and physiological benefits of living a healthy life.
Being in finance profession, I look at everything from ROI and IRR perspective. In my opinion, 'Fitness' is a project which has the highest Net Present Value in our life. In simple words rewards from a fitness lifestyle goes far beyond, just a healthy and long life.
Though readers are expecting me to talk on the health benefits of a fit lifestyle, I might disappoint them by spinning the discussion into a slightly different direction. I want to touch upon the mental and physiological aspect of fitness and the repercussions it can have on our day to day life, especially for the corporate professionals.
In my mind, Fitness is a form of meditation which teaches us restraint and discipline, as in this journey, we constantly step out of our comfort zone and push ourselves a little more, until we reach our goal. A typical fitness lifestyle helps in unification of our mind and body which in turn reaps dividend in our corporate life. When one has control over one's mind, behavior and body, one can take better decisions and think creatively.
Let's take this one step further. Maintaining fitness lifestyle essentially means practicing two things regularly. The first and foremost is to control what we eat. Most of us are unable to control our food habits due to lack of unification of mind and body. By inhibiting ourselves from the negative impact of insalubrious eating habits, we train to control our mind, body and most importantly our behavior.
From controlling our mind to pushing it towards a set objective by getting out of the comfort zone is the essence of a Fitness lifestyle
The Bhagavad-Gita puts a great emphasis on the control of the mind. Our mind, the summation of conscious, subconscious and unconscious parts, itself is very fickle and unstable and personifies the phenomenal world, its impermanence and instability. As described in Chapter VI, Verse 34 Arjun says to Sri Krishna that 'The mind is very fickle indeed O Krishna, turbulent, strong and obstinate. I think it is as impossible to control the mind as the wind'. But can we make this possible? – Lord Krishna guided us here – 'Undoubtedly, O Mighty Armed, it is very difficult to control the ever-moving mind. However, through sincere practice and dispassionate detachment (vairagya), it can be achieved'.
Hence fitness lifestyle is a journey from unstable entity to the path of Vairagya - He who has conquered his mind and his self is in the company of the Supreme. In cold or heat, happiness or sorrow, respect or disrespect, he is always serene such a self-realized soul is fit to be called a Yogi. From controlling our mind to pushing it towards a set objective by getting out of the comfort zone is the essence of a Fitness lifestyle.
Here, I will talk about what I call 'The Curious case of Virat Kohli'. The brash young cricketer, when he started, was not, by any stretch of imagination, in the league of Sachin Tendulkar or had the talent of a Yuvraj Singh. The reason behind his transformation from a decent sportsman to arguably, India's all-time great batsman, is his fitness lifestyle and the mastery he has achieved, over his mind and body.
You often hear Kohli, talking with a lot of pride about avoiding his favorite food for last several years. It is this impeccable controlled lifestyle which puts him in the category of a Yogi. It comes as no surprise that he credits his growth and success as a person and as a cricketer to a book titled 'Autobiography of a Yogi'. The book also talks about self-awareness and control over mind.
This is really a career guide on how to achieve greatness, and in my mind, dispels the saying that legends are born. I really believe that legends can be created and fitness has a great role in the same. I am sure that this case study can easily be replicated in our corporate lifestyle as a life of restraint & discipline.
Being in extremely stressful Investment Banking profession, we work on deals for several months and most of the times they do not culminate. It becomes extremely demotivating to pick ourselves up once again and start working on another one. My fitness lifestyle, based on strength training, is helping me to learn and apply conscientiousness and emotional stability in day to day work.
I will quote here my favorite lines by Calvin Coolidge. 'Nothing in the world can take the place of persistence. Talent will not; nothing is more common than unsuccessful men with talent. Genius will not; unrewarded genius is almost a proverb. Education is not; the world is full of educated failures. Persistence and determination alone are omnipotent'. Keep working towards a fit body and a fitter mind and see everything fall into its place in both your personal and professional life.