Outsourcing in Healthcare & Patient Care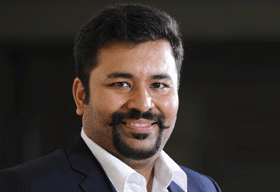 Headquartered in Chennai, Dr. Agarwal's Eye Hospital is one of India's leading eye care hospitals offering a wide range of specialist eye care services in the areas of Cataract, Cornea & Refractive, Retina, Glaucoma, Neuro Ophthalmology, Squint & Pediatric Ophthalmology, and many others.
During a recent conference of hospital providers', a partner who provides services in the IT picked our brains on what type of services was expected of him in the future. The feedback was a resounding push for outsourcing most of the IT processes across the hospital premises that the CIO can concentrate on becoming a business enabler. I am sure the same would be true for SCM, HR, and Finance as well.
Today with the burgeoning growth of the Healthcare Industry in India, the speed at which the Healthcare providers are expanding is phenomenal. Growth challenges every process existing in the company. Shared functions like Finance, HR, SCM and IT take a major hit during the period of growth.
Insourcing
The biggest advantage of sourcing internally is cost 'if' we get the same quality of resources. And that is a big 'If'. An internal resource would also mean continuity and hence better understanding of the processes in vogue. And therefore better understanding of gaps and challenges.
Why Outsource?
During the period of growth, it becomes extremely tough for the internal resources to bridge the gap and the challenges need skills and talent that may not be available within the organization or need to be augmented.
One of the biggest positives of outsourcing is increased productivity as it leads to re-skilling, tuning or heightening their existing skills. This helps in successful outsourcing and ensures the internal resources are happy.
Economies of Scale
Automation today is the buzzword. Mundane tasks across various functions are getting automated leading to more opportunities to outsource and more benefits.
With more hospitals, you need more people to handle the tasks, but there is always seasonality. With outsourcing, you
get the comfort of increasing your resources during peak periods and reduce during an off peak period with costs only attributed to the usage. This trend is also becoming true for people intensive processes today.
Cost of Outsourcing to Insourcing
With growth and the economies of scale, the cost of outsourcing is high initially but reduces over a period of time. As the number of hospitals goes up within a group or across the industry, the overall costs drop significantly and this only benefits the bottom line.
With automation and data analytics garnering momentum across industries, the healthcare industry too is using these to keep their material cost down
Efficiency and Productivity Increases
As automation kicks in, and with more experts and professionals at work from outsourced partners, the time and cost of doing a task comes down, bringing in increases in efficiency from both process and people perspective. Also the quality of the performed task goes up significantly.
Concentration on Patient Care
Today, with costs of internet plummeting and with the shift to smartphones, the patients have also become 'Smart'. They are well informed and have choices galore. With social media, the world has become a smaller place. The providers have to be efficient enough to ensure the right care for the right time is given to them for their success. The industry is moving towards Prevention of diseases from Cure. The proactive measures that need to be put in place to enhance Patient care and experience will increase and substantial time and effort will be needed from all stakeholders to ensure its' successes. With outsourcing of non-core activities, the stakeholders can concentrate on not only ensuring that the patient is satisfied but also can be delighted. With complex processes like surgery and extended treatment, care plans help enhance the patient experience tremendously.
Outsourcing trends in 2018
Across IT - Application and Infrastructure – Driven by SMAC: Outsourcing IT processes have been in vogue across all industries. This will continue to happen as more and more providers in India move to Cloud be it private or public clouds. Also with the providers opening new hospitals across the country, outsourcing of support will help them keep the costs in check over a longer period of time.
With smartphones becoming the centerpiece of our lives,it helps providers' enhance patient experience with mobile apps for preventive care. The ecosystem around this is still evolving and providers with an eye to garner the first mover advantage will venture into this.
Group Purchasing Organization(GPO):
With automation and data analytics garnering momentum across industries, the healthcare industry too is using these to resolve one of their long term problems of keeping their material cost down. This GPO concept which is working very well in US and Europe will also find its takers here in India. GPO startups are garnering support from providers here as they are starting to see significant reduction in their purchasing budget driving down costs of consumables and thereby better bottom line.
Claims Processing:
Another area of outsourcing will be the claims processing. The IT industry in India has been doing this for a long time for their US clients. In India,though this is still evolving. Organization with solutions across both the provider and the payer or the insurance industries is growing. The providers' collection issues will be addressed leading to better cash flow for them. The insurance companies along with Corporates and government agencies will be able to provide better experiences for their customers and employees.