Digitization of healthcare can bridge major gaps in Indian healthcare: But Are We Ready Yet?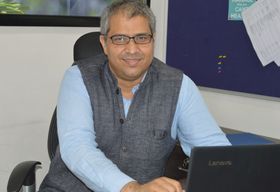 Digitization of healthcare can be a game-changer
In a country that continues to grapple with the challenges of low doctor-patient ratio, paucity of specialists in remote areas and an increasing population of elderly, digitization of healthcare holds the potential of improving service delivery and clinical outcomes. Digitization can revolutionize healthcare by eliminating paper records and consolidating all patient data.
With widespread digitization, we can visualize a future where a lot of consultations are held online, which will not only reduce the need for hospital visits but will also reduce burden on hospitals. This can be particularly useful in rural areas where people often have to travel long distances to reach the nearest hospital. At the same time, use of BIG data and predictive analytics can help medical community enhance its understanding of the relationship between human biology and external factors as well as predict the outcome or pathways of diseases.
If linked with Aadhar and stored for the purpose of information and made available online (with patient consent), not only can it improve convenience, it can also serve as a wide pool of data that can be extensively used by scientists for the purpose of medical research.

Are we ready yet?

None of the above mentioned benefits can materialize unless the country is ready for complete digitization and adoption of digital services. Penetration of Internet and digital infrastructure remain major challenges. According to the IAMAI report, urban India with an estimated population of 455 million already has 295 million people using the Internet. However, rural India, with an estimated population of over 900 million has only 186 million internet users. This implies that more than 700 million people are currently out of the ambit of Digital India. The report also states that there are an estimated 143 million female internet users in India overall, which is just 30% of total Internet users. This clearly tells us about the digital gender gap in India which needs to be bridged, much like that of education of the girl child.

The way ahead

For digitization of healthcare to become a functioning reality rather than a mere slogan, India has to work to create an ecosystem in which every citizen is digitally empowered and has access to key services made available electronically, including healthcare. The most critical challenges to bringing digital healthcare to rural areas are Internet connectivity, literacy and cost of technology.

Telemedicine and remote care can provide access to doctors to a large population of under-served people. This can also reduce the excessive burden on district hospitals that serve thousands of people every day. While a number of independent investors and innovators are investing in telemedicine technology, we need the government to institutionalize its usage. In fact every district hospital needs to have a telemedicine centre to cater to the remote population. Through remote care, a large number of patients with minor health issues can be treated without the need to visit the hospital; while more serious cases can be called for personal examination.
Equally important is the need to create a foolproof security mechanism and following strict cyber hygiene to guard against cyber attacks and safeguard patient data.