Can Digital Therapeutics Bridge the Biggest Gap in Lifestyle Disease Management?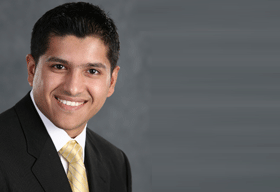 Wellthy Therapeutics is a Mumbai-based Digital Therapeutics company specialized in building patient-centric solutions for solving diabetes through digital intervention and management
Whether you care about it or not, lifestyle diseases are the most powerful enemies we're fighting. According to the WHO, the prevalence of lifestyle diseases is expected to increase to 57 percent in 2020, which means one in two adults globally will be affected by diabetes, hypertension, heart disease or the other chronic diseases.
The Monstrous Lifestyle Disease Problem
Lifestyle diseases not only account more than half of all deaths in the world but affect the GDP, drain the finances of every nation - developed or developing. For example, the U.S. spends around 87 percent of its annual healthcare budgets on chronic diseases which include those caused by lifestyle. And it's a double whammy for emerging economies, as they have to fight chronic diseases while still battling infectious diseases.
Why is this monster looming large despite advances in healthcare and remarkable growth in the pharma industry, and hundreds of billions of dollars being spent every year? Let's look at some interesting facts to arrive at the reasons.
Studies in the U.S. have shown that more than 50 percent of adults did not get the requisite amount of aerobic exercise they needed. And that 22 percent of adults admitted they ate vegetables less than once a day. 15 percent of adults in the U.S. smoke every day and binge drink around four times per month. Poor medication adherence alone leads to more than $100 billion U.S. spends. Not only that, lifestyle disease management through medication and healthcare is expensive - and while some developed markets cover for that cost of care, people in many other countries have a sizeable amount of treatment and management expenses that they need to make out-of-pocket. Not to mention, insurance is in most cases unavailable or unaffordable when you have a lifestyle disease.
The point I'm trying to make is that in a country like the U.S. where health awareness should be at its highest, people resort to behaviour which they know contribute to worsening chronic diseases. In countries like India, where everyone is aspiring to improve their quality of life, lifestyle diseases are growing faster than the healthcare system can handle. What's needed most right now are clinically-validated tools that help people change behaviour, to make and continue making healthy choices for life, and thereby prevent, reverse or better control chronic diseases.
Enter Digital Therapeutics
Given the fact that lifestyle diseases are a bigger problem in emerging economies, since the out-of-pocket expenses are high and the healthcare resources are already strained, digital solutions delivered through smartphones are the best bet in this case. The possibilities of real-time feedback loops available anytime, any where at a fraction of the cost of physical healthcare delivery is a major advantage of digital healthcare solutions.
Solutions to foster lasting behaviour change in people with lifestyle diseases can be found in a subset of digital medicine - Digital Therapeutics. They are
truly patient-centric, understand a patient's behaviour and coach them to change it for the better. They are 'digital pills' that improve patient health with outcomes similar to or in some cases better than drugs can. All this, with a combination of remote coaching and technology like AI and Machine Learning. They could either augment existing treatments and medication or seek even to replace them in some cases. But the best benefit is the fact that it's the kind of medicine that you don't need to pay for or use lifelong - once you've mastered the art, the patient can continue these habits.
With the ability to use and implement AI in patient care & communication, digital therapeutics bring personalized care to each individual, even providing real-time intervention in some cases
Through delivery by mediums such as a smartphone, digital therapeutics enable continuous care to be administered in between doctor appointments. This not only overcomes any barriers of physical access but also makes continual care a reality for lifestyle conditions, resulting in complete care. Further, with their ability to use and implement Artificial Intelligence in patient care and communication, digital therapeutics bring the ability to personalize care to each individual, even providing real-time intervention in some cases.
In conclusion, digital therapeutics do not just aid but augment the efficacy of standard care, by educating patients, improving compliance, and leading to improved clinical outcomes as a result. Many Digital therapeutics companies are reversing diabetes, Proteus is tracking medication adherence, Propeller Health has a sensor for guiding asthma patients to manage their condition better, and Big Health assists insomniacs in getting their share of good sleep.
Proving Themselves Like Pills
Even though it is a relatively new science, companies in this space are moving fast to prove their efficacy. Many of them like Omada and Proteus have conducted clinical trials for their digital programs just like any new molecule would in the pharma industry. Along similar lines, Wellthy Therapeutics is conducting the first-of-its-kind randomised control trial for its digital therapeutic solution for diabetes in South Asia.
Like pharma, many digital therapeutic companies are now seeking ( and receiving ) regulatory clearance and industry backing. Companies like Welldoc have an FDA-cleared mobile prescription therapy, and Wellthy Therapeutics has been approved by RSSDI, South Asia's largest diabetes organization, to be prescribed by doctors to their patients with Type-2 diabetes.
The Partner that Every Healthcare Stakeholder Needs?
What makes these companies highly exciting partners for other healthcare stakeholders like the doctor community, health and life insurance, pharma and medical device companies? The focus on outcomes, clinically-proven methodologies, the humongous amount of data on lifestyle and medication adherence and decreased risk of complications leading to potentially reduced cost of healthcare. Propeller Health and GlaxoSmithKline, Omada Health and Medicare, One Drop and Fitbit are some such partnerships.
Moreover, for healthcare practitioners, it is difficult to maintain an in-depth level of personal contact with their patients, especially with a ratio of less than 1:1000 doctors to patients in India, as per latest reports by the Medical Council of India. Digital therapeutics effectively address the challenges posed by this paucity of doctor-patient interaction, by making the patients feel cared for in between doctor visits and helping the healthcare practitioners stay updated on patients' daily behaviour (food, exercise, and others) and administer more personalised patient care.
The Numbers Speak for Themselves
With such a compelling use case and numbers to back it up (digital therapeutics market to reach around $9.4 billion by 2025, at a CAGR of 21 percent, according to Grand view research), the digital therapeutics seems to be the next big bet for VCs and corporate investment arms of healthcare giants. Omada Health has secured funding of around $127 million to date with their latest series C round by Cigna, a large U.S. insurer. Virta Health secured around $37 million in series A.
Summing it up
Being in the 'sweet spot' of healthcare with a well-defined use case, the right traction from other healthcare stakeholders, the VC and corporate investment community and increasing adoption by patients and doctors, digital therapeutics are all set to rock the healthcare space. And yes, they CAN and WILL bridge the biggest gap in chronic disease management - influencing behaviour change for better and long-lasting patient outcomes, while augmenting an episodic health care system with a continual, real-time care tool boost.