Back Pain & Neck Pain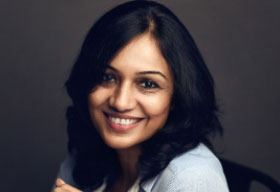 Orange Ray is a multi-specialty complementary medicine center which provides healing & counselling services, Yoga Chikitsa, Acupuncture, Homeopathy, Nutrition, Ayurveda and many others.
Low back pain & neck pain are two of the most common musculo-skeletal problems in modern society causing chronic suffering and stress. It is posing a challenge for clinicians to devise effective, curative treatment from becoming chronic. Because of this, corporates are facing escalating health - care costs and employee-absentia at work
Now the question remains what could bring positive changes into the health behaviors as a non-invasive, non-surgical and non-drug method of treatment, which would reduce and eliminate pain? The answer is Yoga therapy or Yoga Chikitsa as it is called. As a branch of complementary alternative medicine, it has emerged strong and is proving to be an effective treatment against non-specific spinal pain.
A carefully adapted set of medically modified yoga exercises can help reduce pain and improve functionality (the ability to walk and move). The etiology of back pain is not fully researched and understood; however, the psychological, psycho-social, occupational, postural and physical factors are considered as strong causative factors.
In a small number of cases, back/neck pain is caused by a specific medical condition that is whiplash, shoulder pain, frozen shoulder, ankylosing spondy litis, slipped disc, sciatica, and many others. Spinal pain (usually
low back and neck pain) is the condition for which often complementary therapies are being used.

Despite the ubiquity of back pain, it is one of the conditions that modern medicine does not treat well, partly due to imprecision of diagnosis and relative ineffectiveness of most conventional treatments. Although there is not one-single treatment that is universal for every condition, many aspects and techniques of Yoga therapy make it an ultimate method for treating back & neck pain by gaining strength, flexibility and endurance, which is a basic goal of most rehabilitation programs for back or neck pain and also the added advantage of muscle relaxation and stress relief which is not available in physiotherapy.

"The efficacy of Yoga Chikitsa lies in its customized form of therapy and tailor-made approach"

Among different treatment options available today, Yoga therapy is the only lasting solution that puts the focus on detail, precision and alignment in the exercises along with breath control. The development of strength (stamina), mobility and stability is gained through these exercises and muscle spasm is reduced.

Yoga Chikitsa is considered to be therapeutic, more effective for many health issues like pain syndromes, cardiovascular diseases, pulmonary and respiratory diseases, digestive issues, anxiety, depression, hormonal & endocrine disorders, gynecological, gastro-enterological diseases, arthritis, diabetes, dyslipidemia and many more.

Yoga Chikitsa uses supportive props and strictly designed sequences of postures to address an individual's medical issues. The general concept regarding a sequence of yoga poses pre-determines that exercises should not irritate the nervous system; there should be strict order of practice, given that some exercises produce heat, stimulate, energize & activate, while others produce coolness, abate, relax, and so on. Appropriate preparation for inversions and backward extension is crucial. Sequencing, timing and intricacy of exercises in Yoga Chikitsa provide a framework to structure the progression and content of therapy.

Just as no two people are same, no two diseases are same. The efficacy of Yoga Chikitsa lies in its customized form of therapy and tailor-made approach. There is No- 'one-size-fits-all' concept. A good therapist, during consultation notes down the history of the patient and also the present issues. Along with diagnostic evidences like X-ray, MRI, blood tests, the patient's emotional state is ascertained and his posture noted. Based on all information, a treatment plan is then devised. Generally, a period of six to eight weeks is required to bring about a turn-around. It is imperative that your health care consultant is both experienced and competent for the same. Unless executed well, the danger of added pain or failure to provide a cure always remains.