Ascend Psychology: A Diverse, Ethical & Liberal Organization Formulating Advanced Deep Thinking Leadership Models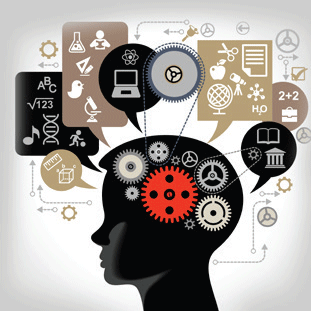 There were times when Blackberry was impaired with poor leadership due to nepotism, Dell's business was wrecked by bad decisions and Enron's clients were financially crippled due to its corrupt leadership. These fiascos are ubiquitous across both well established and growing organizations because of the radical absence of effective leadership development activities that create budding leaders. Wrapping its mind over mitigation of the above scenarios, AscendPsychology distinguishes itself as the leaders of developing human potential especially early leadership across schools apart from corporates besides treating people with mental health ailments, difficulties in adaptations and dysfunctions.
While most vanilla psychotherapy treatment providers in this industry emphasize solely on developing knowledge and skills to escalate leadership, this firm enhances their abilities too to develop potential leaders among students, parents, teachers and corporates. By employing not just psychological but advanced applications, AscendPsychology has crafted an ability enhancement process that induces very deep and intense transformations (with one to seven development points) into people to metamorphose them into different & better leaders with unique abilities. "To summarize, our programs are never clichéd, instantaneous and confined to behavioural terms but custom-designed on the streaks of deeper processes in thinking and interactive, creative & narrative-based tasks even for people who just walk-in and take appointment at our premises," elucidates Supriya Nair, Founder & CMD, Ascend Psychology.
One of the distinctive features of interventions at AscendPsychology is that they are completely advanced and evident based models carved on the grounds of REBT or positive psychology as well as extensive applications of ROC to forge human potentials that can build a stronger nation. On the other hand, the firm demarcates as a very diverse and liberal organization that ensures all its associates conform to the stringent ethical norms that stresses more on people's abilities
and quashes gender discrimination (even the third gender).
Our programs are never clichéd, instantaneous and confined to behavioural terms but custom-designed on the streaks of deeper processes in thinking and interactive, creative & narrative-based tasks
Building Resilient Workforces Besides leadership development, AscendPsychology offers services in learning and development based on cognitive behavioural models to build entrepreneurs, amplify industrial efficacy and increase occupational advancements. To streamline these services, the firm is replacing the older versions of LMS (Learning Management System) with remodelled ones that entail a lot of learning and development programs, coaching sessions and workshops. While working closely with organizations to make this entire process much interactive, its team of psychologists or consultants also design dedicated courses for advanced leaderships. Further to build a better, resilient and joyous workforce in any organization, it frames EAPs (Employee Assistant Programs) which encompass cultural development sessions, performance management sessions, competency based assessments & trainings, and psychometric assessments. During these sessions, the firm devotes around 30 percent of time to resilience building and rest of the time to human development. It further ensures to administer the mental health and stress issues of workforces apart from ministering to the career development needs of children and psychological development needs among armed forces of the Indian Government.
Development vs Enhancement
As the two major tasks of any psychologist are to replace the wrong attributes with the right ones and enhance the existing right attributes, AscendPsychology works extensively on developmental and enhancement modules respectively. The enhancement modules include assessment of gaps at Assessment Centres(AC)and formulation of developmental modules to curb these gaps at Development Centres(DC) via IDPs for leaders, managers and employees in any organization. For instance, developmental modules are much needed in schools wherein the firm collaborates with them to formulate gifted programs and LMS.
AscendPsychology is also on the verge of designing co-learning management systems in a span of six months.

Backed by its CEO unveiling human potential development initiatives, CTO handling LMS algorithms, psychologists, associates with certifications/advanced training and many others, AscendPsychology always experienced highly cooperative and hassle-free collaborations with all of its clients. This team of expert professionals always stay conversant with APA's ethical guidelines to be aware of crisis intervention (suicides) and age & gender neutral human development and also other Government compliances.

International Expansion
Recasting the leadership models in LMS via advanced tools, AscendPsychology is aspiring to construct a whole new interactive platform in the next three to six months, especially for international clients. Due to affiliations with WHO & a global network of clinical practitioners and Supriya's chief roles in GCP internet research & ICD-11, the firm is engaged in channelizing its great command over international markets into innovative and cognitive practices. Moreover, AscendPsychology envisions to frame cost effective & interactive deep thinking leadership models with LMS managed assistance, early leadership development programs focusing on teachers to be teaching leaders & parents to be parenting leaders apart from advanced leadership models at each level for organizations.

Key Management
Supriya Nair, Founder& CMD
A clinical psychologist with extensive experience in educational,career, organizational, clinical, assessment, counselling, sports and performance psychology, Supriya outshines as a change agent in her efforts to reach out to people and encourage them to take full responsibility of their lives and mental health.

Services:
• Assessment and Profiling
• Educational Initiatives
• Psychotherapy, Support and Counselling Interventions
• Work Force Enhancement and Performance Optimization
• Occupational Planning, Career Mapping, Vocational and Skills Development
• Government, Civil and Security Support Initiatives
• Research, Conferences, Talks, Seminars, Discussions, Forums, and Affiliations
• Entrepreneurship Coaching and Support Programs

Office: Mumbai