Cloud Infotech: Offering Complete Suite of VOIP Services from Hardware, Application, &Support to Consulting Under One Roof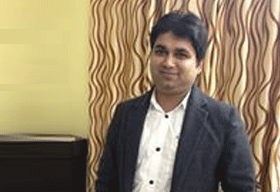 With its wide range of IP telephony products such as IP PBX, IP phones, access gateways, media gateways, PRI cards, analog cards video door phones and unified communication gateways, Cloud Infotech empowers emerging market enterprises to seamlessly integrate their remote workers with the office and provide leading edge functionality. These products help the firm to easily setup the entire IP telephony calling model while digitalizing the communication, connecting inter /intra branch, lowering maintenance and permitting flexible configuration and professional way to attend customers. Cloud Infotech not only tailors the VoIP solution according to the customer needs (position for growth) but also mix & match these solutions with complimentary services at no extra cost to address client's unique requirement. The customers can buy products and services as per their capital expenditure or incur the expense as an on-going operating cost through a monthly managed service fee.
Delivering Superior Customer Services
Cloud Infotech's versatile, feature-rich and quality grade solutions are built on cutting-edge technologies (SIP V1 and SIP V2) and endure complete pre-dispatch testing (according to certain guideline) under the supervision of experts. These products are deployed at customer premises, so user/business data is as much secure as the customer's own data, while the call traffic is secured by deploying VoIP firewall. Ease-of-use, affordability, short turnaround
time, enhanced productivity and pre-defined structure of presales and after sales process are some of the advantages offered by Cloud Infotech. Furthermore, these impeccable services enable the company to establish personal and long lasting relationship with the clients. "We strive to tender superior customer services and ensure that every client is completely satisfied with our work," explains Rajiv.
Going the extra mile, Cloud Infotech organizes monthly road shows, and regular training & seminars across the country for giving better understanding of its products and upcoming events to resellers and end-users
Going the extra mile, Cloud Infotech organizes monthly road shows, and regular training and seminars (across the country) for giving better understanding of its products and upcoming events to resellers and end-users. The venture is formulated to overcome geographical, communication device and user-accessibility barriers with a single platform solution. No wonder, the venture has won many awards and accomplishments since 2011 for sales, services, and support and customer satisfaction.
The Exclusive Offering
Today, the company proffers end-to-end solutions for small office(secure intercom facility along with Wi-Fi routers),smart home(intercom facility with option of outward calling along with customized billing format), enterprise & manufacturing (secure intercom with PA system, paging and facility to secure entry points), education/hospitality (intercom with customer management along with PA system), system integrator (unified communication gateways with full customization for calling interface) and service industry CCS (auto attendant with multiple level interactive voice response system with recording and reports). These telecom solutions are being marketed to over 25,000 customers (HDFC, GAIL, IOCL, ICICI, GOIBIBO, Ameyo, Genesys, RAILTEL, Airtel, Vodafone and others) worldwide through a network of 500+ VoIP resellers. "We are exclusive and PAN India level distributor for SANGOMA, DINSTAR and AKUVOX, reseller partner for Yealink and Reseller of Grandstream," adds Rajiv.
Cloud Infotech's scalable and deployable workforce of experienced professionals take care of multiple product implementations and has capability to handle any level of complex to simple projects. The team is always on-hand to provide immediate attention to client's queries and leave no stone unturned to make them happy & satisfied. They are available 24×7 to resolve any issue and provide quick & quality service and support. Meanwhile, these experts are updated on recent technologies and newly launched products through regular training, seminars and technical session conducted by the company and team of vendors as well.
Work in Progress
Currently, Cloud Infotech desires to expand its wings to tier I and II cities of the country and educate small businesses and general public about VoIP technology and its features. Also,the company aims to digitally transform business by innovating and integrating the latest in information communication technology products and services. "We envision becoming preferred and most trusted partner for providing secure and reliable business communication solutions for enterprise and government customers worldwide," concludes Rajiv.
Key Management
Rajiv Goyal,Founder&Owner
His vision and leadership is a key driver for the business strategy of Cloud Infotech.
Offering:
Telephony Cards, IP PBX, Media Gateway and IP Phones
Offices:
Noida, Bangalore, & Mumbai