The Nerve center of Healthcare Industry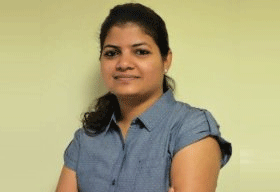 For obvious, the clinical trials industry is aggressively reducing the risk involved in healthcare functioning, while allowing patients for a better and sooner recovery.

Today, clinical trials help prevent diseases by testing vaccine, detect or diagnose diseases or conditions, treat diseases or conditions by testing a new medicine or other medical procedure, and find out how people can control their symptoms or improve their quality of life by testing how a particular diet affects a condition. On the other hand, clinical trials also helps find out if a new approach works well and is safe for people, and which treatments or strategies work best in particular illness or group of people. While few tests show what works, few helps us to find out what doesn't work. This will surely help raise the standards of treatment.

However, the healthcare industry has several inefficiencies to be ironed out. To help you eliminate such challenges, you need the best partner and hence siliconindia brings to you in its latest edition, '10 Most Promising Clinical Trial Solution Providers-2018'. The list comprises of many highly acclaimed names of the industry that are trustworthy not in terms of offerings, but even in extending you those extra efforts in times of need.
Do let us know what you think!