Getting Back to the Roots of Healing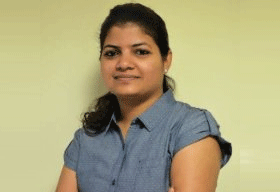 However, mostly termed as unethical medical practice that uses harmful ingredients to manufacture /prepare medicines, Naturopathy is more than what meets the eyes. It is a blend of age-old healing traditions with scientific advances. Guided by the unique set of principles that recognize the body's innate healing capacity, Naturopathy emphasizes on disease prevention and encourages individual's responsibility to obtain optimal health through modalities, including diet and clinical nutrition, behavioral change, hydrotherapy, homeopathy, botanical medicine, physical medicine, pharmaceuticals and minor surgery. Gaining significant importance in the medical ecosystem, today Naturopathy is working wonders in treating several highly critical medical cases. Today, we see few instances where this traditional form of medicine is blended with the modern day medicines to provide the best treatment with least side effects.

Hence, this form of treatment will only gain traction in the coming times, and to take this mode of treatment to the near and far patients along with the modern day treatments is our doctor booking apps that enable us the ease of not just booking appointment with the doctor/pathlabs but also provide several other added privileges akin to EMR that is stored in the cloud and can be accessed anytime, anywhere. Featuring these two importance facets of the medical industry in our current issue of siliconindia Healthcare '20 Most Promising Naturopathic Products & Service providers - 2018' and '20 Most Promising Doctor's Appointment Solution Providers - 2018', we bring to you a catalogue of healthcare professionals who are ready to serve you in their best of the capacity.