Easing the Road to Recovery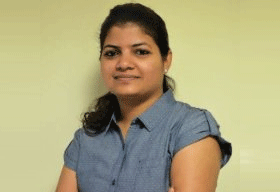 But with IoT-enabled embedded medical
devices, healthcare specialists can easily identify diseases and provide treatments in a timely manner from distant locations itself. These devices not just reduce time to diagnose and treat patients effectively, but even store data of each patient on cloud and use them for different analysis and diagnosis purpose on a repetitive basis, decreasing the overall treatment turnaround. With medical equipments speaking to each others and offering better healthcare services, the IoT in healthcare is going to be a huge market. A research claims that the global IoT in the healthcare market is expected to register a CAGR of 28.6 percent during the forecast period (2018-2023), while the APAC region will register the highest CAGR attributed to the increase in number of hospitals and surgical centers in this region.

This is true to Indian context, as well as the country is working on enhancing its healthcare ecosystem and the industry is working on developing some of the best medical imaging devices that will ensure no loophole is left behind. In the current edition of siliconindia Healthcare, we bring to you '20 Most Promising Medical Imaging Solution Providers - 2018'. Aligning with their counterparts from across the globe, and some banking on their years of expertise are offering the best imaging solutions to the patients and hospitals/clinics not only in India but also to several developed, developing and under-developed nations through their international branches.
Do let us know what you think!